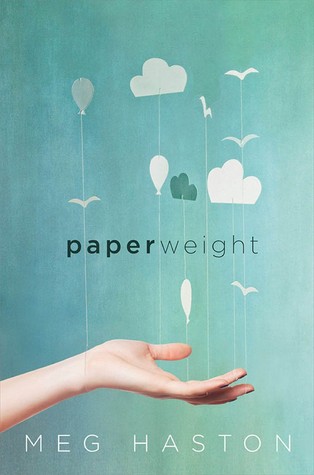 From Goodreads:
Seventeen-year-old Stevie is trapped. In her life. In her body. And now in an eating-disorder treatment center on the dusty outskirts of the New Mexico desert.
Life in the center is regimented and intrusive, a nightmare come true. Nurses and therapists watch Stevie at mealtime, accompany her to the bathroom, and challenge her to eat the foods she's worked so hard to avoid.
Her dad has signed her up for sixty days of treatment. But what no one knows is that Stevie doesn't plan to stay that long. There are only twenty-seven days until the anniversary of her brother Josh's death—the death she caused. And if Stevie gets her way, there are only twenty-seven days until she too will end her life.
My Review:
*Major trigger warning alert*
If you have any issues with eating disorders please be aware when you read this book.
Things I liked:
1) Stevie- Although some of her thoughts were really kind of disturbing I still really liked her character. She started out this girl who blamed her self for alot and then turned into a girl who quit doing that.
2) I loved the flashbacks. Although I wish they flowed a little better.
3) Ashley- I mean this should be a no brainer.
4) The way this book was written is amazing. I normally hate day to day type of books because they can be boring but this one was great. The days made sense to the story which was nice.
5) The eating disorder subject was done well. I have personally never had an eating disorder but I think the way way that part of the book was written is how people would act.
6) The therapist- I have read a lot of books with therapist lately and yeah the therapist were good. The therapist in this one seemed to genuinely care about Stevie and wanted to see her well.
Things I was not fond of:
1) Eden- My oh my. This girl made me mad from the get go. She was mean and selfish and just did not care about anyone.
2) Stevie's Mom- This woman deserves the award for worst mother ever.
3) The ending- I am not sure what is up with me and endings here recently but I have not been satisfied with them here recently. I was enjoying the whole book then when it came to the end it was meh. I do not feel like it wrapped up anything really.
I would recommend this book to anyone. It was touching and so heartbreaking. At the same time it was so amazing.
*I received this from Edelweiss on a read and review basis*