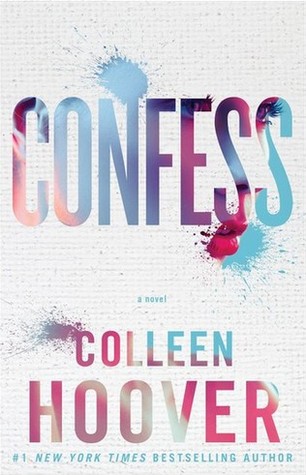 From Goodreads:
Auburn Reed has her entire life mapped out. Her goals are in sight and there's no room for mistakes. But when she walks into a Dallas art studio in search of a job, she doesn't expect to find a deep attraction to the enigmatic artist who works there, Owen Gentry.
For once, Auburn takes a risk and puts her heart in control, only to discover Owen is keeping major secrets from coming out. The magnitude of his past threatens to destroy everything important to Auburn, and the only way to get her life back on track is to cut Owen out of it.
The last thing Owen wants is to lose Auburn, but he can't seem to convince her that truth is sometimes as subjective as art. All he would have to do to save their relationship is confess. But in this case, the confession could be much more destructive than the actual sin…
My Review:
I have heard a lot of hype about Colleen Hoover. I didn't really think I would like New Adult but I am so glad I gave this a chance.
Things I liked:
1) Auburn- I fee like some of the things she did were not safe but none the less I really enjoyed her. She was funny, sarcastic and sweet.
2)Owen- At first I was not fond of him but after awhile I really started to enjoy him. I understood by he did what he did most of the time.
3) The writing I found to be addicting. I read most of this book in one sitting because I could not put it down
4) The ending- If you haven't noticed the endings of books have been bleh but for this book I liked the ending. It wrapped up every real nice.
5) The confess aspect. I don't want to give spoilers but I loved this aspect of it.
Things I was not fond of:
1) Auburn's name- So I'm aware that I am nitpicking here but every time I seen her name I just got irritated.
2) Trey- If you have read this you will no why. No explanation needed.