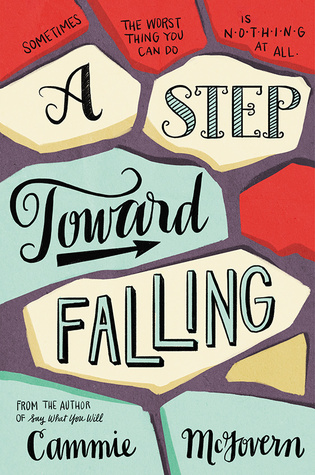 From Goodreads:
Emily has always been the kind of girl who tries to do the right thing—until one night when she does the worst thing possible. She sees Belinda, a classmate with developmental disabilities, being attacked. Inexplicably, she does nothing at all.

Belinda, however, manages to save herself. When their high school finds out what happened, Emily and Lucas, a football player who was also there that night, are required to perform community service at a center for disabled people. Soon, Lucas and Emily begin to feel like maybe they're starting to make a real difference. Like they would be able to do the right thing if they could do that night all over again. But can they do anything that will actually help the one person they hurt the most?
My Review:
This book really makes you think about choices you make. Such a good read!
Things I liked:
1) Emily- Even though she made some not so great decisions she still became a favorite of mine with time.
2) Lucas- Oh what a sweet heart. I loved him so much!!
3) Belinda- She was my favorite POV to read from because it was cute to see how she sees the world.
4) The writing was so good. I liked that it was so realistic and really something that could happen in every day life.
Things I was not fond of:
1) The only thing I really had a problem with in this book was that it was slow in some parts. I wish it kind of had more going on.
My rating:

♥♥♥♥
*I received this from Edelweiss on a read and review basis*