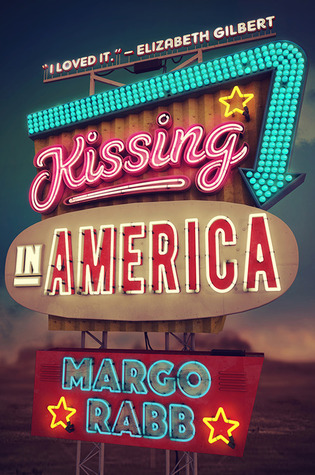 From Goodreads
:
In the two years since her father died, sixteen-year-old Eva has found comfort in reading romance novels—118 of them, to be exact—to dull the pain of her loss that's still so present. Her romantic fantasies become a reality when she meets Will, who seems to truly understand Eva's grief. Unfortunately, after Eva falls head-over-heels for him, he picks up and moves to California without any warning. Not wanting to lose the only person who has been able to pull her out of sadness—and, perhaps, her shot at real love—Eva and her best friend, Annie, concoct a plan to travel to the west coast to see Will again. As they road trip across America, Eva and Annie confront the complex truth about love.
My Review:
I was really happy when I got this book for review because I loved the synopsis of it but I really did not enjoy it as much as I had hoped. Here goes my review.
Things I liked:
1) Eva- From the beginning I knew I was going to like her. She was funny and witty.
2) I thought the premise of the story seemed interesting obviously why I wanted to pick it up.
3) I loved the writing style of this book.
Things I was not fond of:
There are quite a few things that I had problems with.
1) Although I loved Eva in the beginning she started to make some decisions that were not very smart.
2) Will- I hated him from the start. I found him to be selfish and he really didn't care about Eva's feelings at all.
3) Why does Eva decide to go from New York to LA by herself for a boy??? That was beyond stupid to me. Its not like they really had a relationship really.
I really had high hopes for this book but for me it fell flat. It was bad decision after bad decision. I think both Eva and Will needed to be more developed as characters.
My rating:
♥♥♥
* I received an e-arc of this book from Edelweiss*