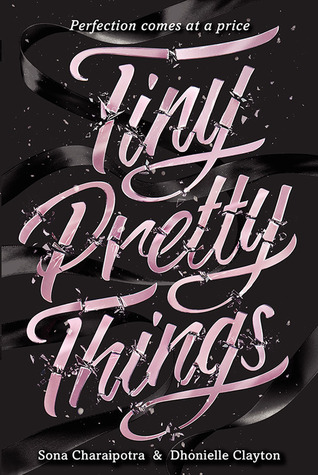 From Goodreads:
Gigi, Bette, and June, three top students at an exclusive Manhattan ballet school, have seen their fair share of drama. Free-spirited new girl Gigi just wants to dance—but the very act might kill her. Privileged New Yorker Bette's desire to escape the shadow of her ballet star sister brings out a dangerous edge in her. And perfectionist June needs to land a lead role this year or her controlling mother will put an end to her dancing dreams forever. When every dancer is both friend and foe, the girls will sacrifice, manipulate, and backstab to be the best of the best.
My review:
Things I liked:
1) Gigi- this poor girl. She was my favorite character out of the ones in this book. She definitely didn't make wise decisions but still better than the others.
2) The ballet aspect of it was nice. I have never read that in any book so it was nice to learn about that life.
3) Once this book got going it became super addictive. At first I was thinking I was not going to like it because it was slow and i found it boring. Then when it finally got going I was like how could I say this was boring.
Things I was not fond of:
1) Bette-This girl did some atrocious things. How can someone be so cruel? My least favorite character out of the bunch.
2) June-This girl is another one that just made bad choices and just was mean!
3) Alec-I knew early on that I was not going to like him. It became very apparent after he did something so dumb that I could not forgive him for. This guy apparently was someone so amazing but I really didn't see it.
4) The ending-I was so not happy with the ending. Why would you leave it there seriously? I understand this is going to be a series or trilogy but dang it still sucks that I have to wait so long for another book.
With all this being said. I still really enjoyed this book. I marked down one star since it took so long for me to get into and some of the things that went on but overall I liked it enough to continue with the series if there is one.
My rating: 💜💜💜💜
* I received this book from Edelweiss on a read and review basis*