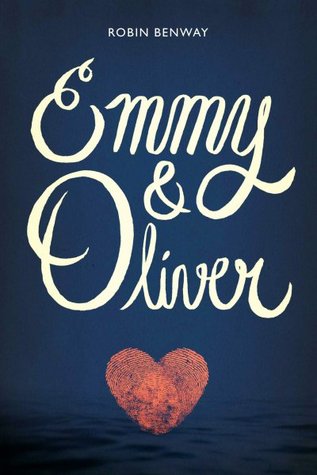 From Goodreads:
Emmy's best friend, Oliver, reappears after being kidnapped by his father ten years ago. Emmy hopes to pick up their relationship right where it left off. Are they destined to be together? Or has fate irreparably driven them apart?
Emmy just wants to be in charge of her own life.
She wants to stay out late, surf her favorite beach—go anywhere without her parents' relentless worrying. But Emmy's parents can't seem to let her grow up—not since the day Oliver disappeared.
Oliver needs a moment to figure out his heart.
He'd thought, all these years, that his dad was the good guy. He never knew that it was his father who kidnapped him and kept him on the run. Discovering it, and finding himself returned to his old hometown, all at once, has his heart racing and his thoughts swirling.
Emmy and Oliver were going to be best friends forever, or maybe even more, before their futures were ripped apart. In Emmy's soul, despite the space and time between them, their connection has never been severed. But is their story still written in the stars? Or are their hearts like the pieces of two different puzzles—impossible to fit together?
My Review:
This book really surprised me. I actually thought this would be heavy on the romance but it really was not. It was more of a coming of age kind of book.
Things I liked:
1) Emmy- Words cannot express how much I liked this character. She was funny, sarcastic and just sweet.
2) Oliver- I liked learning his story. It was really heart breaking. Even though he has been through a lot I felt like he turned into a lovely young man.
3) I thought the writing of this book was beyond beautiful. I would normally not like so much detail in everyday life but in this book I felt like it was really necessary and it was done so well.
Things I Was Not Fond Of:
1) Emmy's Parents: My oh my. They were ridiculously over protective. I understand why they were like that but they really just needed to calm down and let Emmy have a life.
2) The ending- This is probably me being selfish but I really wanted a stronger ending.
I would recommend this book to anyone. It was amazing.
My rating:

♥♥♥♥
* I received this from Edelweiss on a read and review basis*