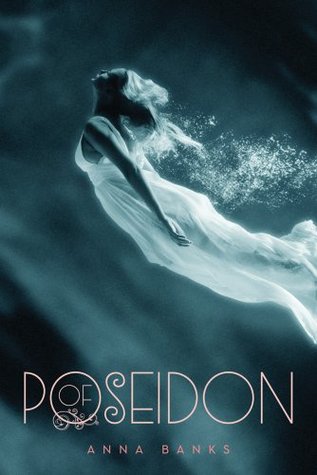 From Goodreads:
Galen is the prince of the Syrena, sent to land to find a girl he's heard can communicate with fish. Emma is on vacation at the beach. When she runs into Galen—literally,
ouch!
—both teens sense a connection. But it will take several encounters, including a deadly one with a shark, for Galen to be convinced of Emma's gifts. Now, if he can only convince Emma that she holds the key to his kingdom...
My Review:
This book really surprised me
Things I liked:
1) Emma- She really was not one of those stereotypical girl characters. She was not needy or annoying. She really knew what she wanted and was just badass.
2) Galen- At first I thought he was a jerk but he turned into a character I really loved.
3) The writing was addicting. I found it was funny in parts but also made you want to know what was going to happen.
Things I was not fond of:
1) I felt like there were not many shocking moments. Not much really went on. My rating is pretty much based on the fact that I really enjoyed the writing and the characters.
2) This goes hand in hand with the previous one. I felt like this book was kind of predictable. Everything you thought was going to happen did. I kind of hoped there would be more mystery.