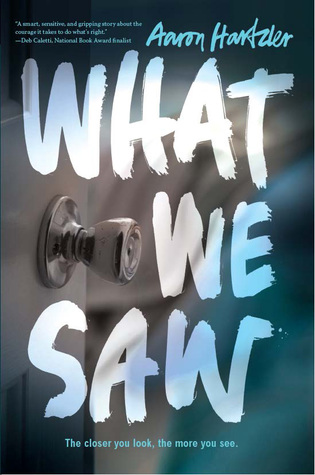 From Goodreads:
Kate Weston can piece together most of the bash at John Doone's house: shots with Stacey Stallard, Ben Cody taking her keys and getting her home early—the feeling that maybe he's becoming more than just the guy she's known since they were kids.
But when a picture of Stacey passed out over Deacon Mills's shoulder appears online the next morning, Kate suspects she doesn't have all the details. When Stacey levels charges against four of Kate's classmates, the whole town erupts into controversy. Facts that can't be ignored begin to surface, and every answer Kate finds leads back to the same question: Where was Ben when a terrible crime was committed?
My Review:
Let me first say that I feel like this book is one that you should go into without know to much about it. It will be a better reading experience!
Things I liked:
1) Kate- I feel like in this book she went through so many different emotions that it was crazy but that is why I really liked her because it was like she was an actual person with feelings.
2) The writing- I found this writing to be quite addicting. It really kept you intrigued as to what was going to happen.
3) The subject of this book is something that is not handled alot in YA and I really liked where this author took this story.
Things I was not fond of:
1) The only thing I did not like was the shaming of the victim in this situation. I do understand why it was there but at times I just wanted to smack them all in the head and be like wake up!
I would recommend this book to anyone. It is just amazing!!
*This book was received by Edelweiss on a read and review basis*